Bryant Small is a painter and his specialty is alcohol ink, a niche medium with a mind of its own. We chat about wielding the pigments, coming up as an artist, and running a studio like a business.
On a sizzling day in June, Bryant greets me on the stoop of his Jersey City home, radiant as ever: "I was about to make coffee, but I promised myself a nap today." We sip cold water and spend the afternoon chatting in his studio, which is like a craftsman's dream. Tools of all sorts — from paint scrapers to fly swatters — fill jars around a wide work table. Glitter sparkles against the dark surface like it earned its right to be there. Rows of pigmented ink bottles line up by the wall. Music hums in the background.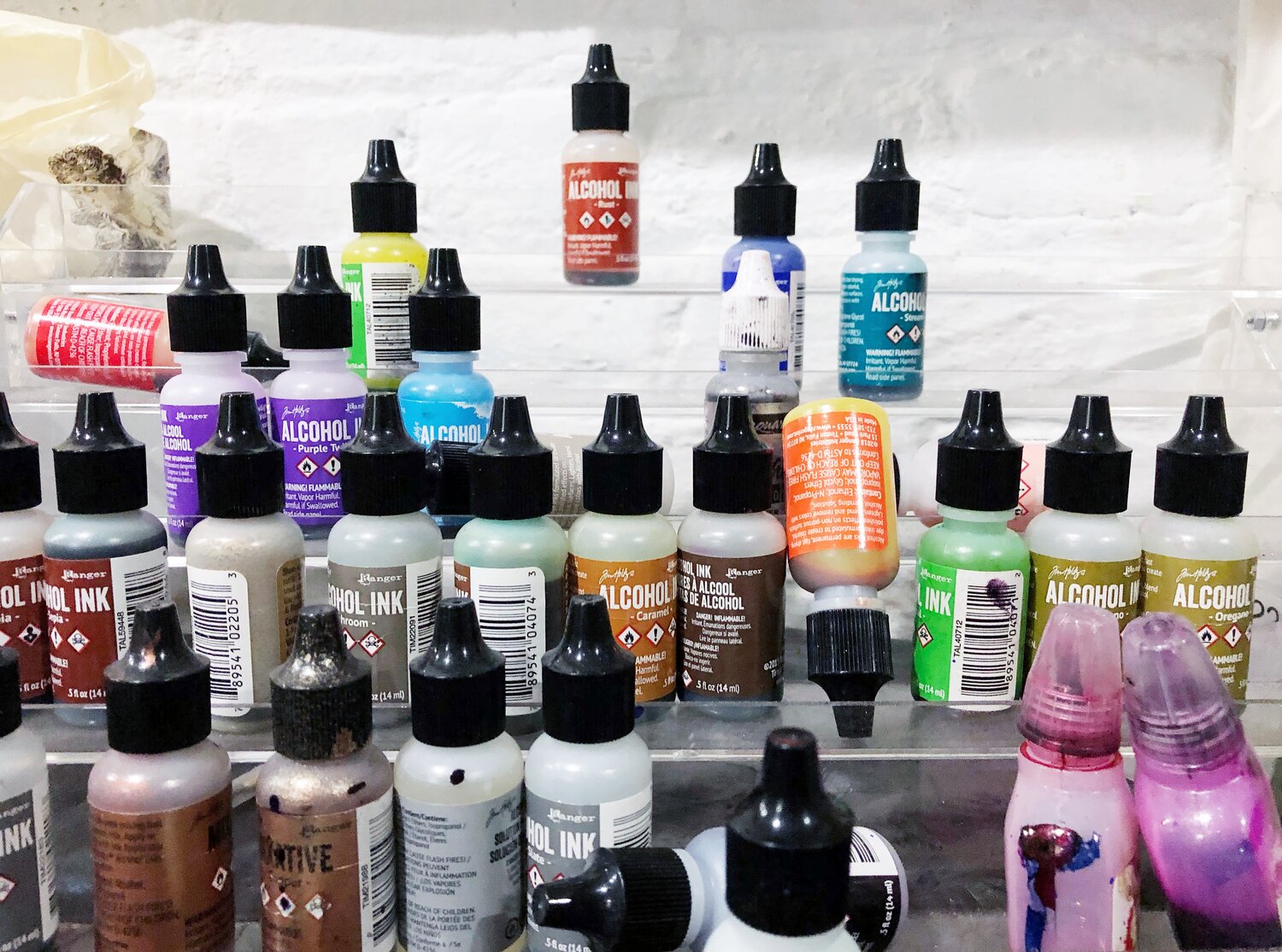 Bryant has lived within the East Coast art scene his entire life. He inherited creative talent from his mom, who is also a painter. She introduced him to alcohol ink a few years ago, and it changed his life. Growing up he studied at Duke Ellington, a magnet arts school in D.C. This is where we met, so confession — Bryant is an old friend. I'm so happy to see him.
Being in a room with him is invigorating. His energy is exuberant. The conversation bubbles with a side-splitting cackle. And while he's aware of this gift to pull people in (he calls it razzle-dazzle), the man wears it like a blessing. And to top it off, his paintings are a lavish feast for the eyes.
For the past 20 years, Bryant's made a career in abstract art and marketing. In his world, these seemingly disparate paths inform and support each other. When we sit and talk, he underscores how the things he learned in his day job also helped him create a solid creative strategy and avoid burnout. He's a prime blend of artist and businessman. Listen to our conversation here and here. Or dive into more of Bryant's alcohol ink paintings here.