"The stories of objects and surfaces are the stories of people, time, and history": artist and conservator Lisa DiClerico, reflecting on her paintings of New York
When Lisa DiClerico was growing up in New York City in the 1980s and '90s, she spent her days gazing at old family photos and artworks. Italian American culture, that was her thing — to ponder, to find herself through, to process what was going on in her life. Her mom thought it curious, seeing as daily family life had centered around their Italian roots for so many generations that it was just, well, regular life. But, as pictures often do, they jolted Lisa into sensing she was part of a bigger human story.
The theme of continuity would come to define her career. She went on to earn a BFA in Restoration at The Fashion Institute of Technology, where "waves and waves" of new information came her way, as that time in life should be. She saw how "objects and surfaces are the stories of people, time, and history." And in those stories, and in objects particularly, she found the collision of cultures. "Now we're so used to mash-ups of culture, but in the 18th century, it's fascinating to see," she says. Everything clicked for her, as this narrative of history, people, and crafts all came together. She was (still is) enamored. Not that Lisa DiClerico lives in rewind. She's digging into the intersection between culture and society, and she's doing something new with it. She's cooking up paint from scratch in No. 6 clogs, like some kind of a stylish sage.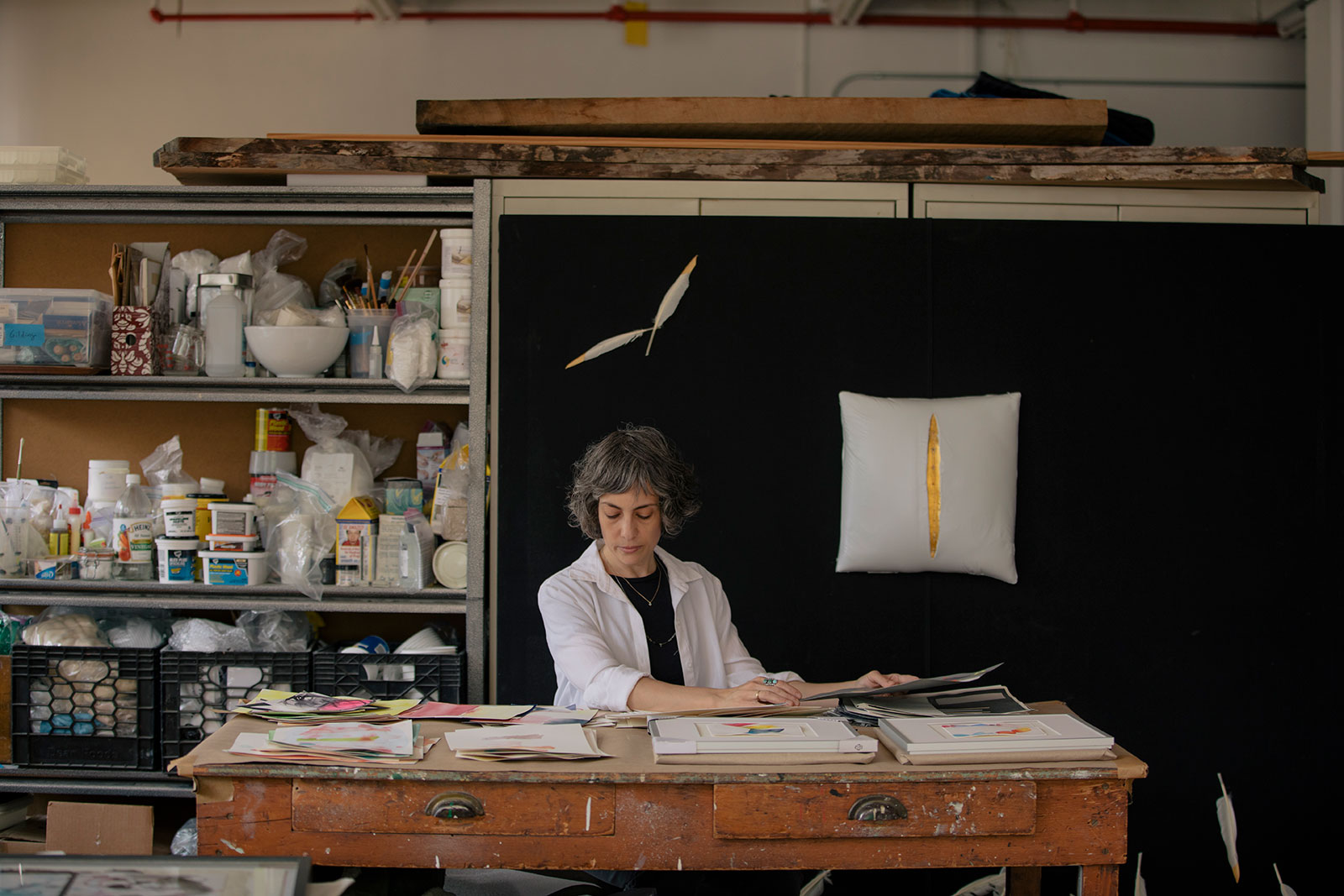 In her studio, she takes us on a thorough tour of her materials and works; by the end of this interview, my head will explode from all her mad scientist knowledge, and we will finish talking while she puts me back together with rabbit skin glue. Please don't think my eyes glazed over or that she's full of artspeak because she's anything but. Lisa's sincerity and eagerness to engage, to connect, are completely charming.
I pull out my mini tape recorder at a table stacked with watercolors, and José Alvarado, the photographer with us today, slides it out of frame. She speaks thoughtfully (very thoughtfully) about what she wants to say through her art (care of quality, of craftsmanship, a connection to the past) and about her experiments with thousand-year-old gesso recipes.
We spend the afternoon talking about her mixed media panels, her ode to New York. By the time you see these works, the city details they depict will have long vanished. This city, like every other, is in this state of constant flux, forever shape-shifting in the hands of builders, dwellers, and with the passage of time.
---
The Daring: You paint weathered billboards and NYC subway posters, details of a city in constant flux. What is your intention with these paintings? What do you want the audience to consider?
Lisa DiClerico: Native New Yorkers, we exist in this everchanging environment. Developers tear buildings down, glass towers go up, and people are displaced. Like many people, I've had to leave apartments against my will, my rents have tripled, it gets unsustainable. Honoring families who've been in neighborhoods for generations is important. These panels are living documents of these fluctuating neighborhoods. The pieces depict the environment, construction sites, walls, subway ads, billboards, and surfaces.
The compositions themselves are sometimes invented and sometimes from photos, and often it's a combination of the two. I've had interesting feedback from people saying, "Oh, I'm confused. Is this a photo, or is this a new painting or a collage?" And that's the best compliment, that it's confusing. I have a recipe and a process for the physical priming, but it's important that the work itself doesn't feel formulaic.
---
TD: In what ways do principles of preservation influence your fine art works?
LD: The very idea of decay and resurrection is a story we can all relate to, and it's all around us. Some of the best and most interesting surfaces come out of a process of adding, subtracting, and building up. And those make the most authentic living surfaces because they have this history, even if you're creating it. Very few colors or surfaces are just a single color or a single treatment. So for me, that's a really rewarding way to build up a surface.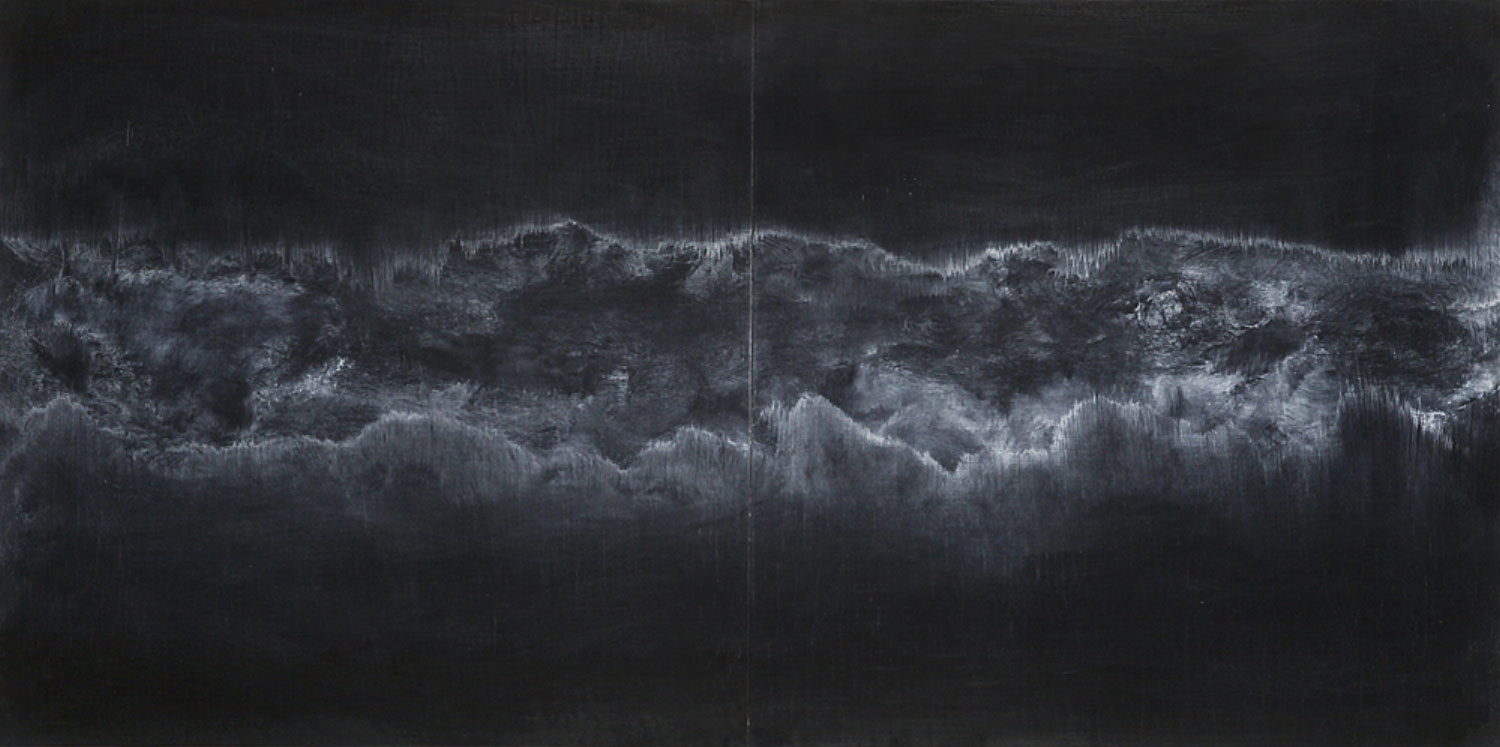 TD: How do you approach a conservation project compared to a fine art painting?
LD: In many ways, it's very different mindsets, although sometimes materials and techniques overlap to some degree.
When you're doing responsible restoration or preservation, you have to be very restrained, very careful, very slow, and thoughtful in your process. You examine and test the surface, and you work conservatively from the least aggressive chemicals and materials or treatment moving forward. You want to respect all original material, replace it in kind, and have it be reversible.
So it's constant risk assessment, decision-making, and creative problem solving with restoration and preservation treatments. You're restrained in a way that can be maddening. Or can be meditative, and very fulfilling, and lovely. You want your hands to be invisible when you're done. If you've done the best job, it looks like you've never been there. You're very anonymous.
And then there is your artwork, where you can nod to those things. You can use traditional materials and techniques if you wish. When I'm painting, almost in response to the restrictions of preservation work, I try to be reckless and fearless. There's no doing that when you're restoring an 18th-century antique. You're the opposite of reckless. So I like that freedom and that risk-taking. And the physicality of it.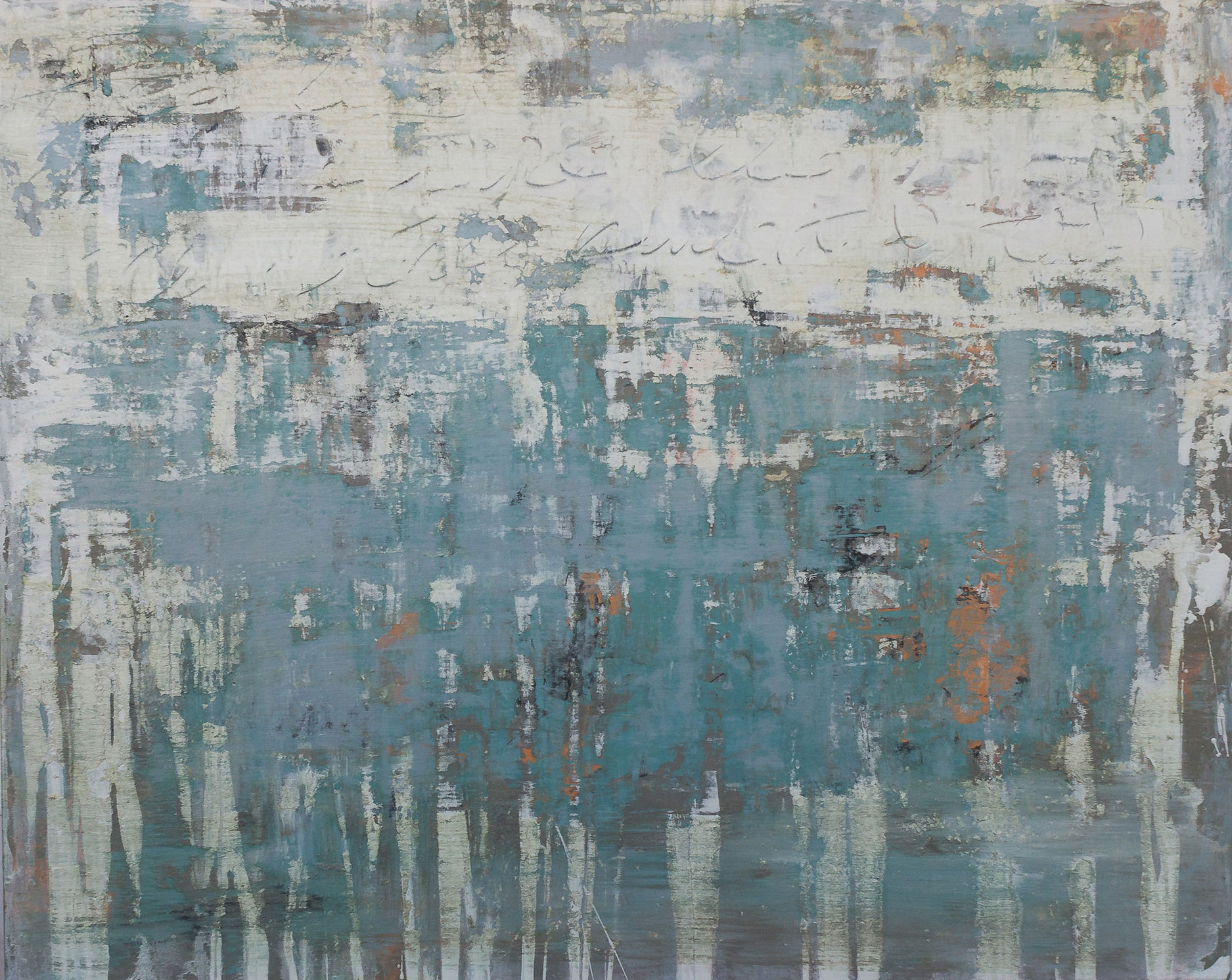 TD: Is there a link between priming panels and priming yourself to paint?
LD: I prime many boards at once, even if it takes days to do so, and in that process, I also start to feel ready to begin a new series of works. I'm priming the surfaces and also priming myself.
Most of my panel work is not just about preservation, but its foundation and much of the paint are handmade with sustainable glues and gessos and clays.
I'm thinking about what I should use on a wood surface. What will last? What should be the order of things? How should it be finished? How would it be able to breathe and live over time? Because wood and surfaces change, they bend and crack in response to humidity. Wood will tolerate certain materials for certain periods of time, but if you put something on it that is rigid and doesn't move, it will flake off in time. So, if the materials you add change by expanding and contracting to humidity similarly to the wood, they can stay on the wood surface for hundreds of years.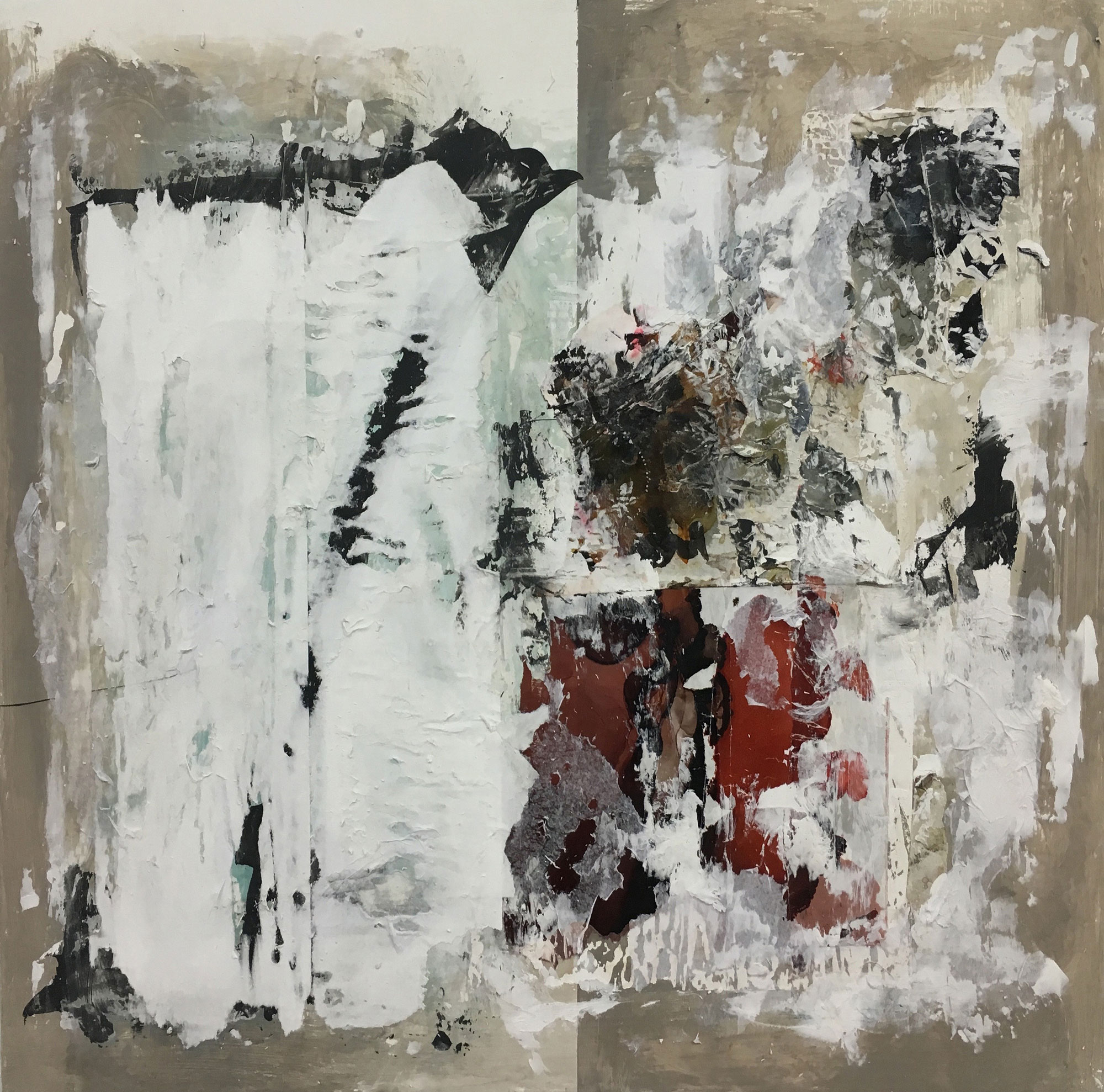 TD: Do you feel a different relationship with your work now than you did earlier in your career?
LD: Early on, it felt like a different type of experimentation, especially as I started to apply new types of materials on panels. I was also trying to express so many ideas at once.
And in time, I developed a slower, steadier, more confident way of approaching work. I still have periods when I am more or less productive. Sometimes it's more planning, and inspiration, and experiences. And sometimes there is more need for the hands-on making of work. But being steady and consistent is important to me.
Sometimes I feel focused and confident, and sometimes I get a little lost trying something new. Even if I'm not happy with it, I keep my hands in it. I'll do works that I know are throwaways, and I don't expect them to be great. Or experiments with color and surface that maybe I'll never use. Some works I make intending to collage them into other works. Some of them I make to enjoy the process of painting or to celebrate an incredible pigment.
And I get where I need to go. Knowing anything about life — and especially in artwork and preservation — the answer is not always obvious, but you always figure it out.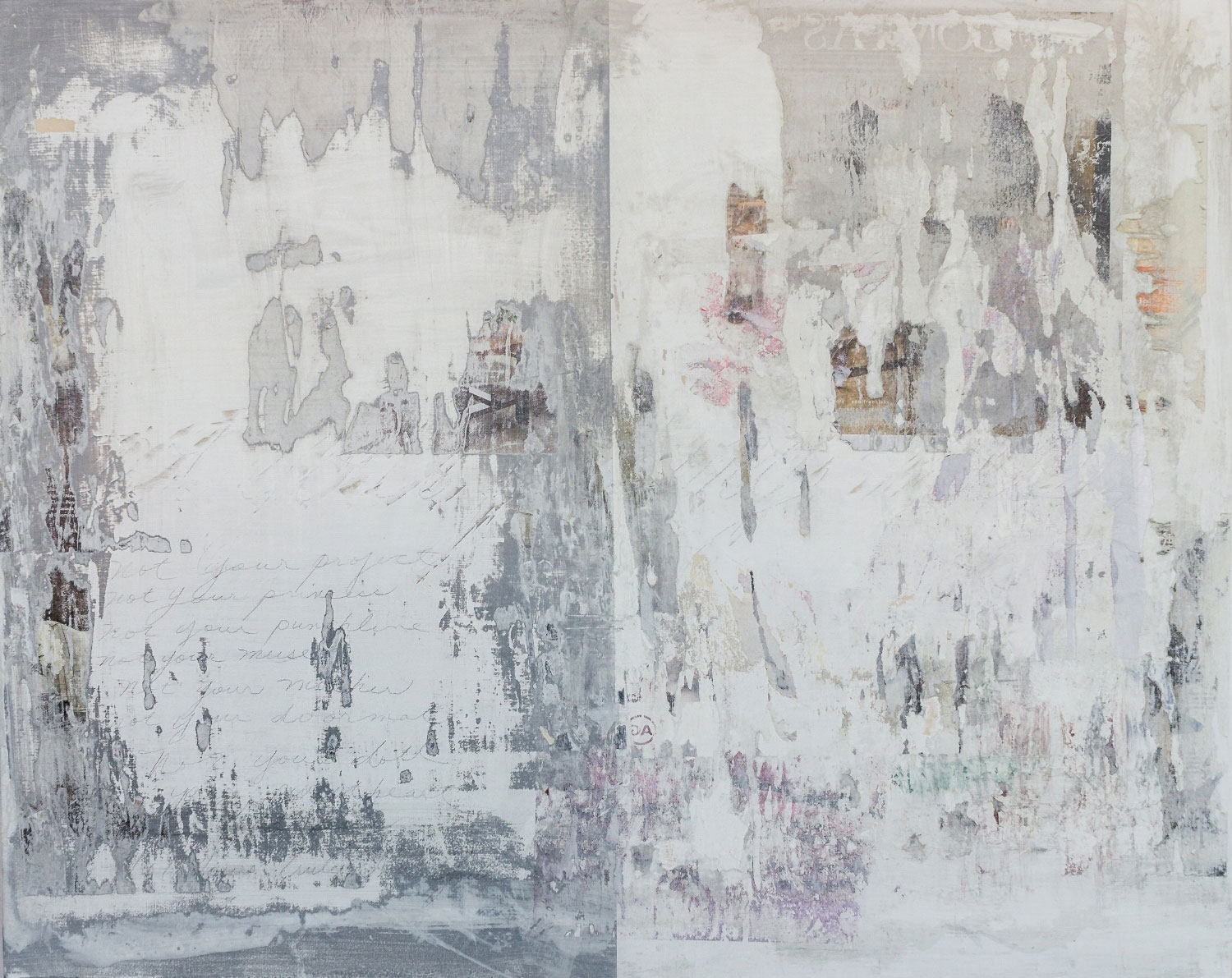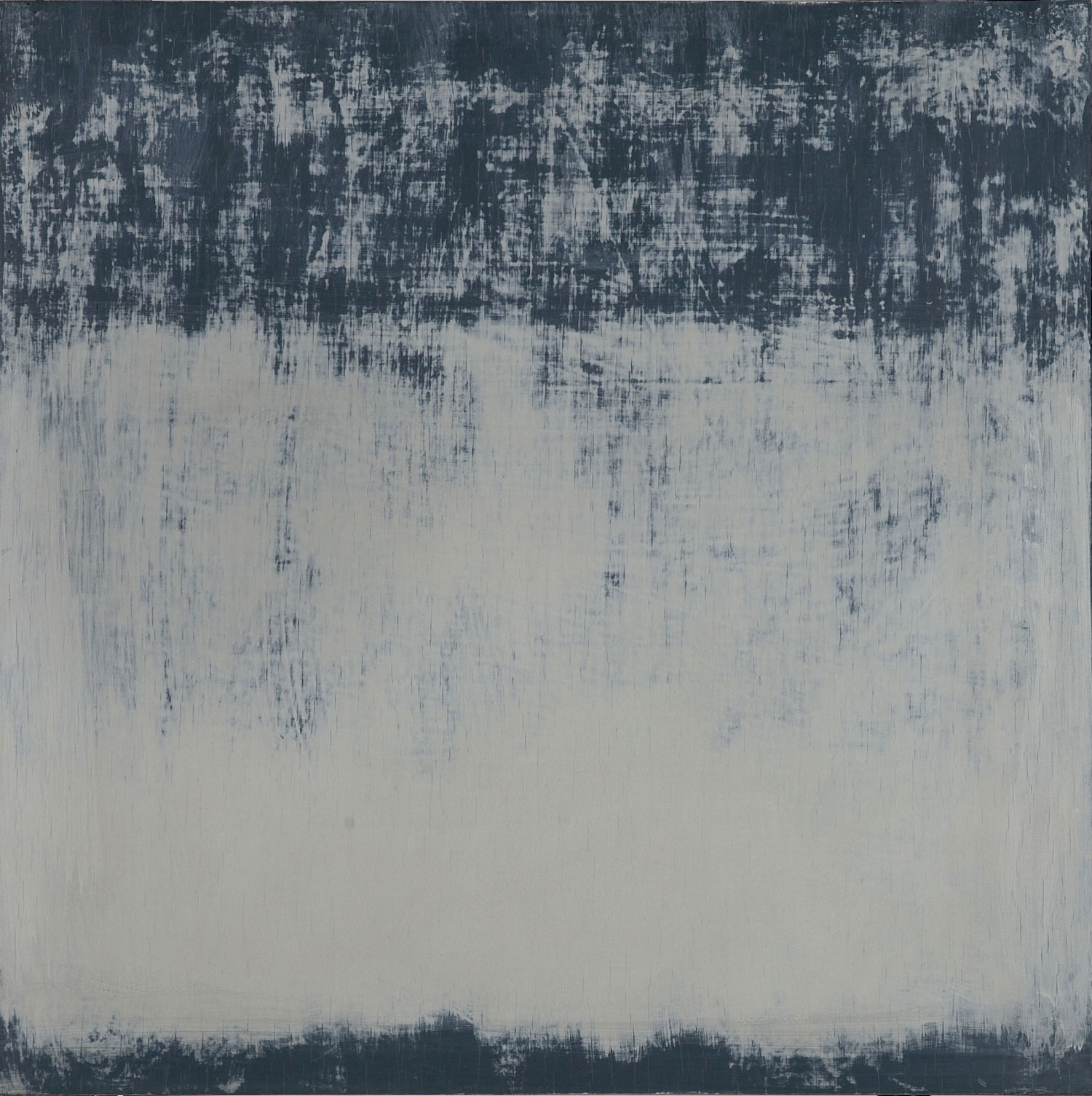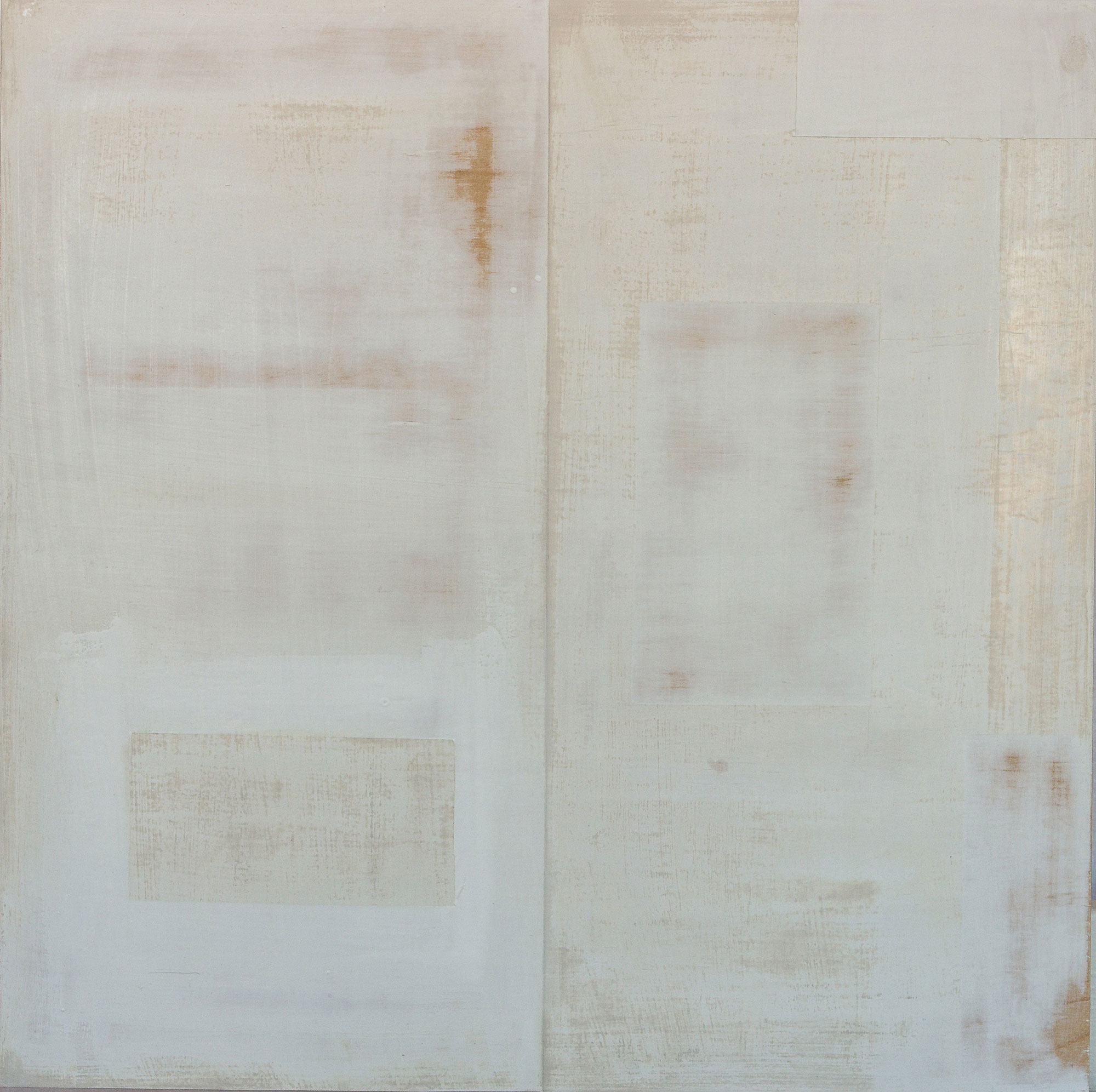 ---
This conversation has been edited and condensed for clarity.
Lisa DiClerico is a conservator and mixed media artist living and working in Queens, New York. She received a BFA in Restoration from The Fashion Institute of Technology in NYC and continued post-baccalaureate studies in art history and restoration in Florence, Italy. Her background includes fine art painting, sculpture, ceramic art, and studio furniture making.
Visit lisadiclerico.com