Jati Lindsay
In the mid-1990s an arts renaissance took place in the U Street corridor of Washington, D.C., rising from the debris of decades of post-riot neglect after Martin Luther King Jr.'s 1968 assassination.
The young artists of this era—musicians, poets, singers, rappers, DJs, dancers—walked in the footsteps of Black Broadway's early 20th century legends. This new incarnation worked in the idioms of hip-hop, jazz, R&B, funk, soul, rock, reggae, drum-n-bass, house, and spoken word. And often, those genre lines melted into each other and disappeared as the scene was driven by collaboration as well as healthy one-upmanship.
Into this fertile and exciting period stepped Miscellaneous Flux, a unit of rotating cast members anchored by guitarist Ben Tyree and lyricist Rashad Dobbins. A parallel source fed talent into the second Black Broadway, and that was the Duke Ellington School of the Arts where Literary Media major Dobbins met Instrumental Music major Tyree in gym class circa 1996.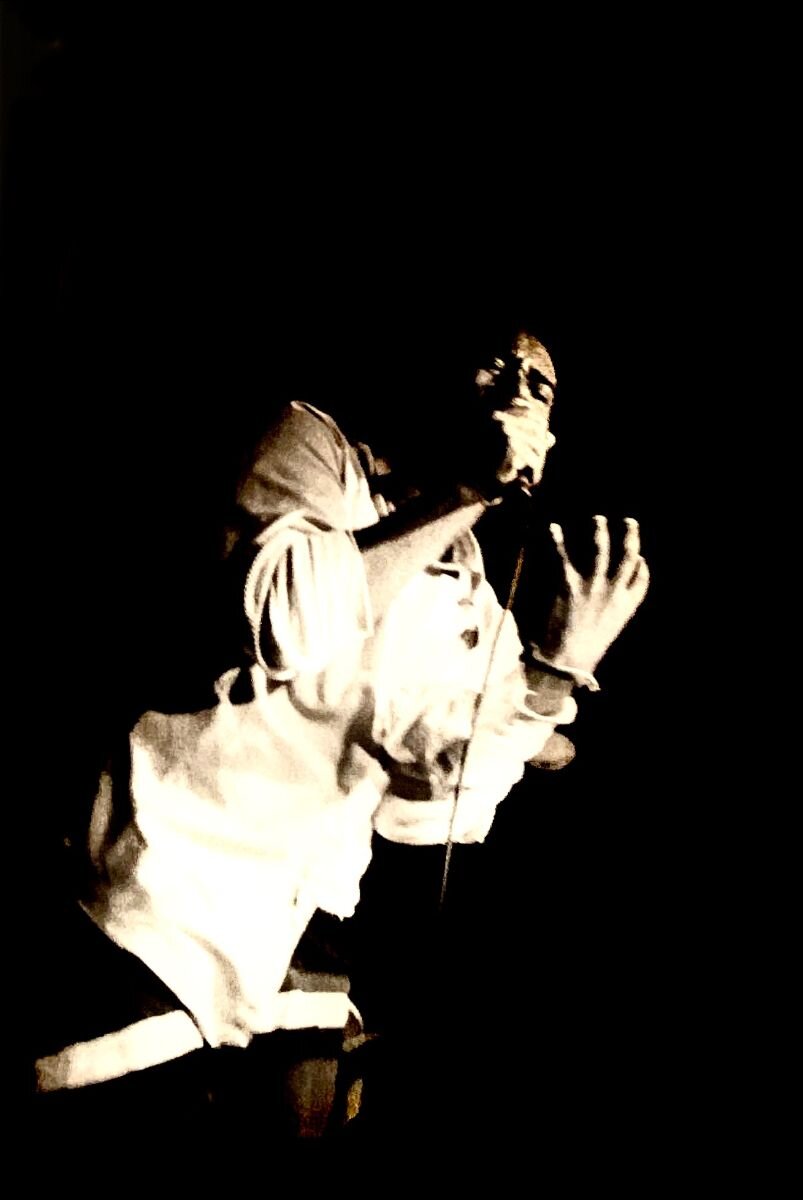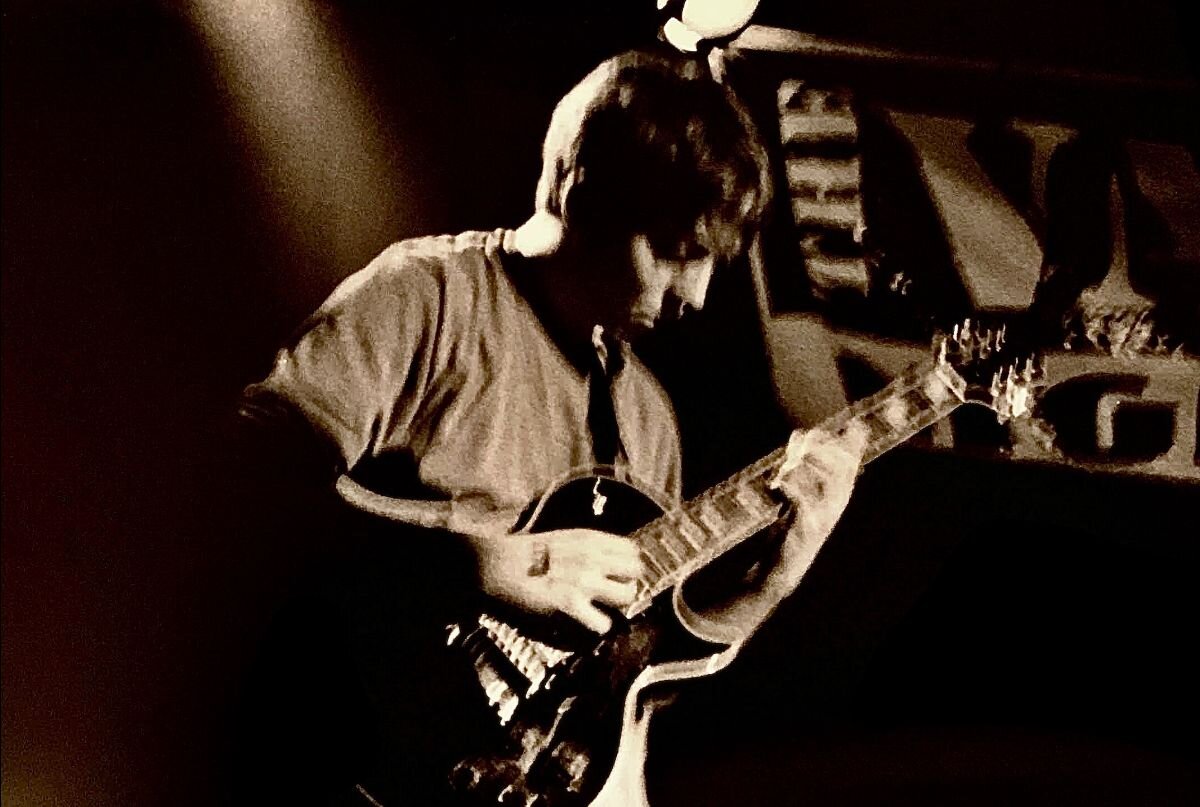 By day a young Tyree studied jazz and classical music along with funk and R&B while playing with his hard rock band Purple Legion. Dobbins' goal was to fuse the literary richness of the writers he studied with the flows of his favorite rappers while sharpening those flows as part of D.C.'s Freestyle Union.
The Miscellaneous Flux seeds were planted at this point, but they would not become an official unit until the pair expanded their network of collaborators when they went to university — Dobbins at American and Tyree at Howard.
If you were a Flux fan from 1998 to 2005, you might struggle to explain your enthusiasm to those who were unfamiliar, as they were the unexpected linkage between disparate corners of your record collection.
Pharoahe Monch sitting in with Weather Report. Led Zeppelin, Freestyle Fellowship, D'Angelo, and Roni Size doing shrooms together. Eventually, you stop describing it and take your friend to a Flux show for simultaneous face-melting and mind expansion.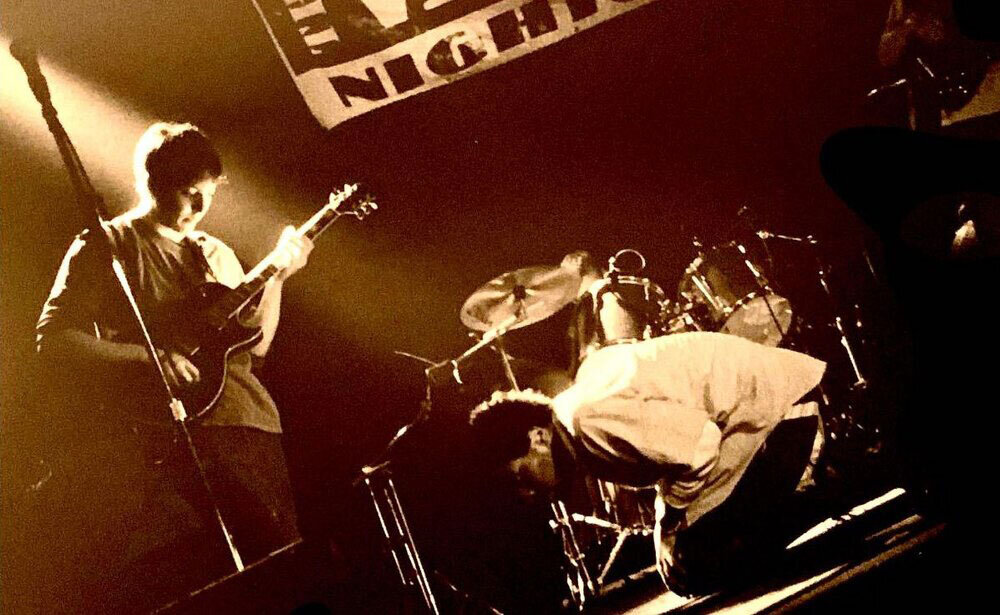 In this pre-digital U Street 2.0 scene full of indie artists gigging every night of the week and moving units of recordings out of the backpack and at the merch table, the Miscellaneous Flux EP landed in 2000. Four tracks on CD-R, each its own sonic universe but representative of all the critical Flux ingredients. By the time these tracks were laid in the studio, they'd been honed in scorching live shows for at least a year.
The EP opens with Tyree's meditative piano figure on "Path to the Storm" laying a bed for Dobbins' double-time free verse. His prose tumbles out in a torrent then settles into a pocket before the refrain:
Dobbins cedes the foreground to Brook Mumford's extended upright bass solo before another rush of lyrics with elastic meter, finishing with a synth and overdriven guitar freakout.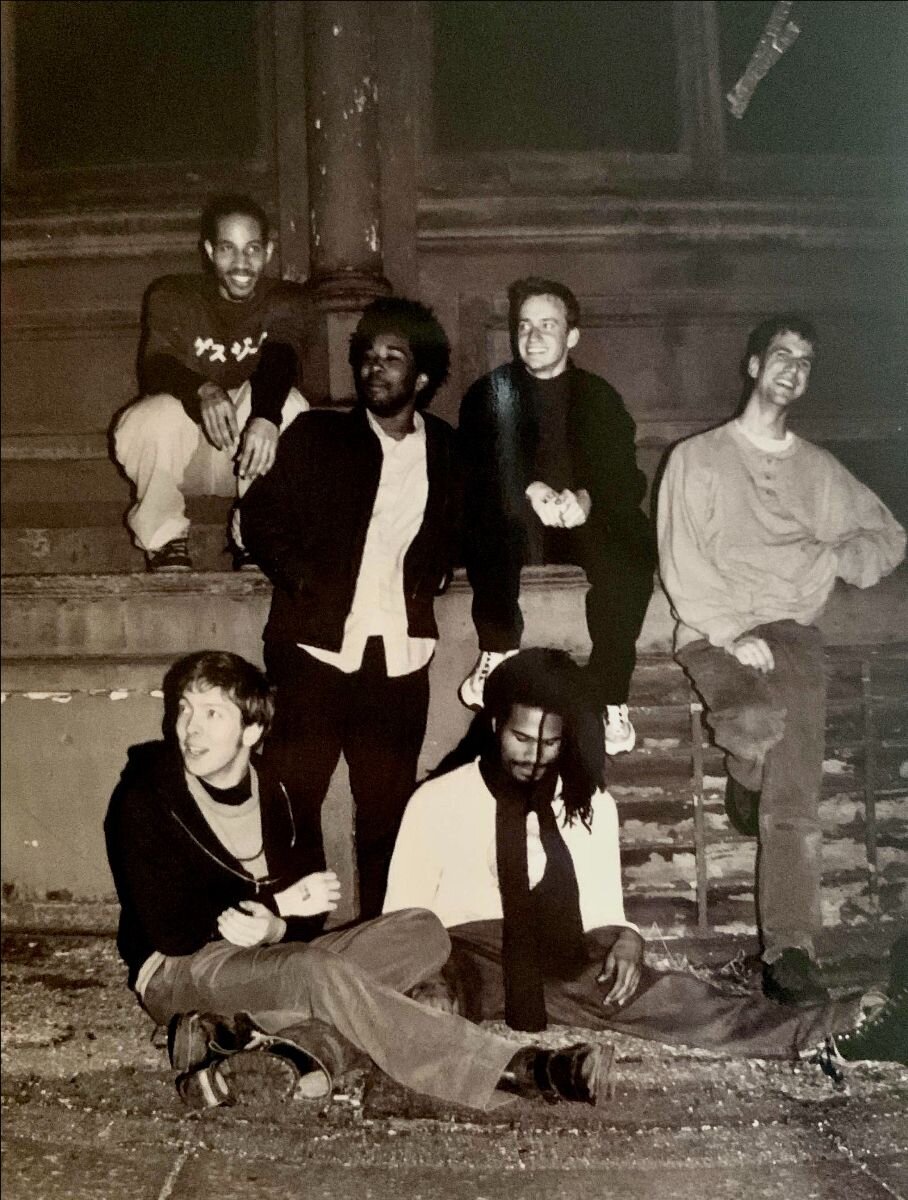 The second slot on the EP is a signature Flux tune. "Sad Sunshine" opens with sumptuous Rhodes courtesy of frequent collaborator Tony Hicks (aka Ndigo Rose). Dobbins is intimate and contemplative, exploring pain, ironies, and contrast. Because sometimes a beautiful day becomes a shitty evening. He shouts out Dimensional Control, aka Tim Hicks, who contributes vocals to this project and would connect with Dobbins in the post Miscellaneous Flux band Cornel West Theory.
"Drizzle" wasn't included in the initial release of this EP and is included here as a window into the development of Miscellaneous Flux before the experiment had a name. This ambient head trip features Tyree stretching out on his axe and is among the earliest material the band recorded.
"Dream Sequence" is the project's apex, where all of the band's disparate influences slam into and magnify each other. Tyree's main guitar riff comes in raw then builds in strength with reeds and brass layers on top. This is the only tune to feature horns. Then a drum-n-bass break with Mumford locked in on the electric and horns going frantic before Dobbins floats on the high BPM rhythm. His rapid-fire flashes of imagery ride a roller coaster through buildups, breakdowns, and tempo changes, with Tyree's riff coming back at a smoking tempo before Dobbins' freaky big finish backed by Rahima Rice. Trivia note: Dobbins is rapping about an erotic encounter between vampires.
"Drop" immerses the listener in live Flux circa 2000, when they would pack out intimate venues like U Street's Velvet Lounge with Dobbins and Hicks evoking Project Blowed in an extended free jazz context.
This EP is a fascinating snapshot of a group of musicians figuring out where their influences made sense together, in a space where all the possibilities seemed endless. It's as simple as a guitarist and a lyricist repeatedly asking each other what if? and following that question to a novel result over and over again.
---
The Miscellaneous Flux EP is available on Bandcamp, where most proceeds go to the artists.
Rhome Anderson
Rhome Anderson is a DJ, writer, music producer, and cultural curator born, bred, and based in Washington, D.C.